Camping
Surround yourself by organic vegetable gardens, fruit orchards and a forest feel
Choose from semi-shaded to sunny pitches for tents, caravans & campervans with easy access. Our campsite is set up spaciously, all the pitches are spread out in a lush greenery, and still serviced by electricity.
A refreshingly relaxed atmosphere reigns here, with a great variety of vegetation, where you will be charmed by the fragrance of the shrubs and orange blossoms, and feel the peace wash over you with the singing birds.
Pets are welcome, and you can find chicks, ducks and guinea pigs pottering about like good friends on the hill behind the campground. Also, there's a permaculture garden, plus a grain library for seed swapping (so you can plant your souvenirs upon returning home!)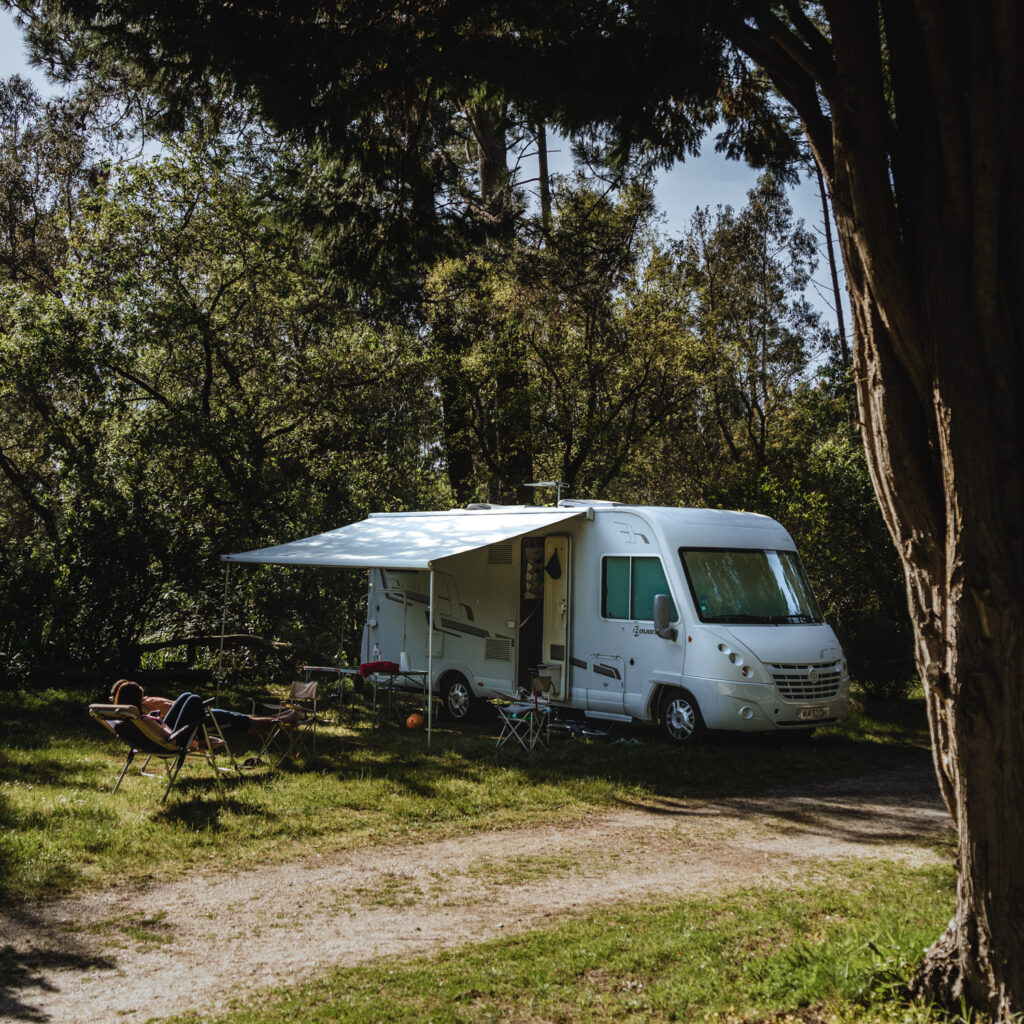 Camping
We provide the earth, you provide the shelter.
July 1st till September 8th (High Season)
Camping Pitch (Max 6 persons)
€ 15,00 / night with 6A electricity
Price per person
€ 1,50 / night for Babies (0 – 3 years)
€ 4,50 / night for Kids (3 – 14 years)
€ 6,50 / night for Adults (+ 14 years)
€ 2,00 / night for Pets
Discounts (Low Season)
Camping Pitch (with 6A), 2 people
€ 19,00 / night with ACSI Campingcard
€ 22,50 / night without ACSI Campingcard
Additional People
€ 1,50 / night for Babies ( 0 – 3 years)
€ 2,50 / night for Kids (3 – 14 years)
€ 4,50 / night for Adults (+ 14 years)
Care & Share Spot (C&S)
Possibly shared with other like-minded travelers. Includes: Care & Share Spot + 2 people (no electric hook up)
July 1st till September 8th (High Season)
• € 20,00 / night
Low Season
• € 15,00 / night

We really wish our guests to experience the C&S spirit, which implies a stay for a slightly longer period and therefore it is not possible to stay on this spot for 1 night only.
Pelgrims, Hikers & Cyclists with tent
Includes Camping Pitch in "the Wild West"

July 1st till September 8th (High Season)
• € 15,00 / night for 1 Person
• € 20,00 / night for 2 People
Low Season
• € 10,00 / night for 1 Person
• € 15,00 / night for 2 People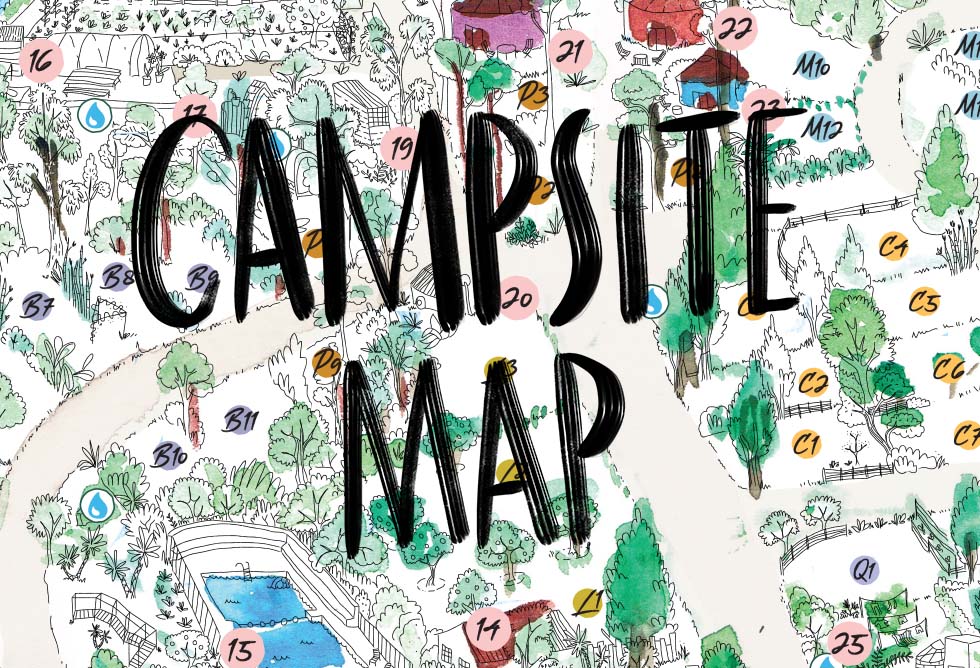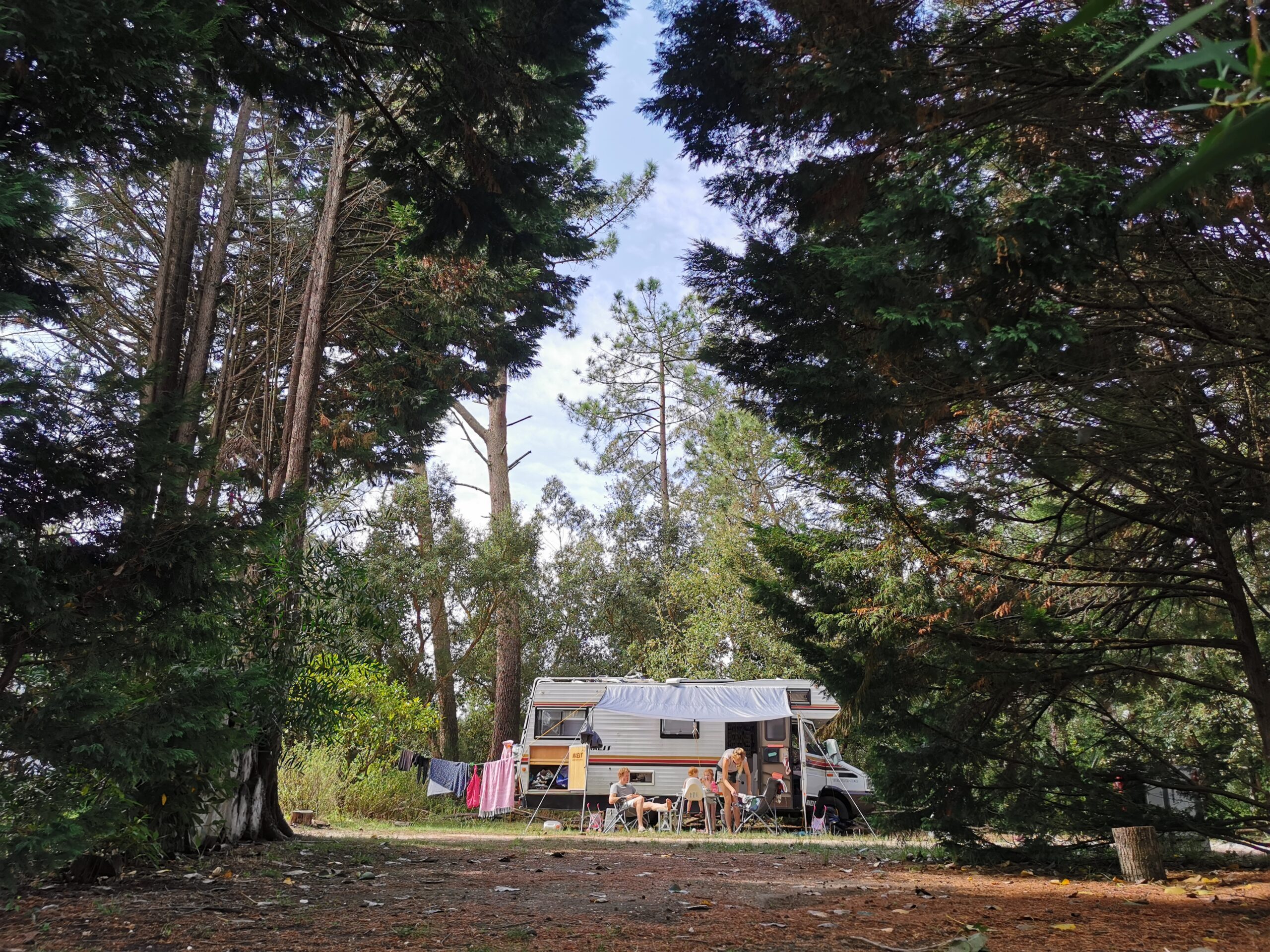 Care & Share Spot (C&S)
For van-surfers, canvas-wanderers & lovers of adventure
Tired of being on the road or being stuck in the concrete jungle…….. Come and be surrounded by organic vegetable gardens, fruit orchards and a forest feel.
Wild camping in Portugal generally means swinging off of the main road heading down a winding dubious track while following your Park 4 Night app and then there it is, the idyllic spot you've always dreamed of, the spot you've seen on Instagram a thousand times. It opens out to a wonderful sea view vista and a deserted beach all to yourself. All of this for free, it costs nothing, but that's just not true. There has been some ecological consequences to this, and the land needs some time to recover.
The desire for freedom and adventure can peacefully coexist with local communities and the natural world. These culturally enriching experiences come at a very reasonable price.
Why join our C&S Spirit: 💚
If you are interested in gardening, sustainable food systems or community development. There are all sorts of ways to spend your time at Tamanco. Get your hands dirty planting, pruning, weeding among other hands-on activities or discover the garden-like campground yourself. Have a walk around and try to determine the different trees, plants and animals. Also take a look in the little "Estufa" (greenhouse) and our own organic veggie garden plus grain library for seed swapping. Remember: Be kind to nature, she'll be kind to you.
O Tamanco is not just like any campsite, we care about nature. Appreciating the small things of everyday life, respect all that surrounds us, taking care of it, save its resources and cultivate it. Where now the campsite is, in the old days, there used to be a Quinta with an orchard and different hortas. Now, Tamanco is working very hard, in an ecological way, to get more of the local vegetation back, which includes plants, trees, fruits and vegetables. Chickens, insects, guinea pigs and numerous birds who are walking and crawling around at the campsite take care of spreading the seeds, compost and pest control in a natural way.
Learn, exchange & contribute
Support a local artisan by taking a locally made souvenir with you on your journey
Taste our "farm fresh" eggs and locally grown fruit & veggies from the "Farmers Market"
Bring your worn out jeans to the renewal service (Repair-Rewear-Repeat) or give a second lease of life to a dress from the "vintage store"
Be inspired at the workshop and get creative
Start that novel you've always wanted to write… Ask for our Erika typewriter
Some reasons why we believe staying in a campsite or designated areas is important:
The beautiful natural habitats on the west coast are getting degraded. Delicate ecosystems including shrubs and fauna are getting crushed as vehicles drive further into the undergrowth looking for parking spots. By choosing to stay at a campsite we can stop and reverse environmental degradation. By staying in a campsite you are helping the local community. Campsites are owned by local people, employ people from the area and the maintenance is carried out by local companies.