A Cantina
Escape the daily grind with easy-going company and ice-cold caipirinhas.
A Cantina is exactly the sort of hangout you're looking for, a homely dining room, beautiful greenhouse and chilled patio, with a full bar, and a variety of coffees.
Enjoy some bubbles with your family, sip a homemade lemonade while sending some e-mails, drink an oat-milk latte while reading a book, and meet with your friends for a cocktail… or three.
Opening Times
Closed for the Winter.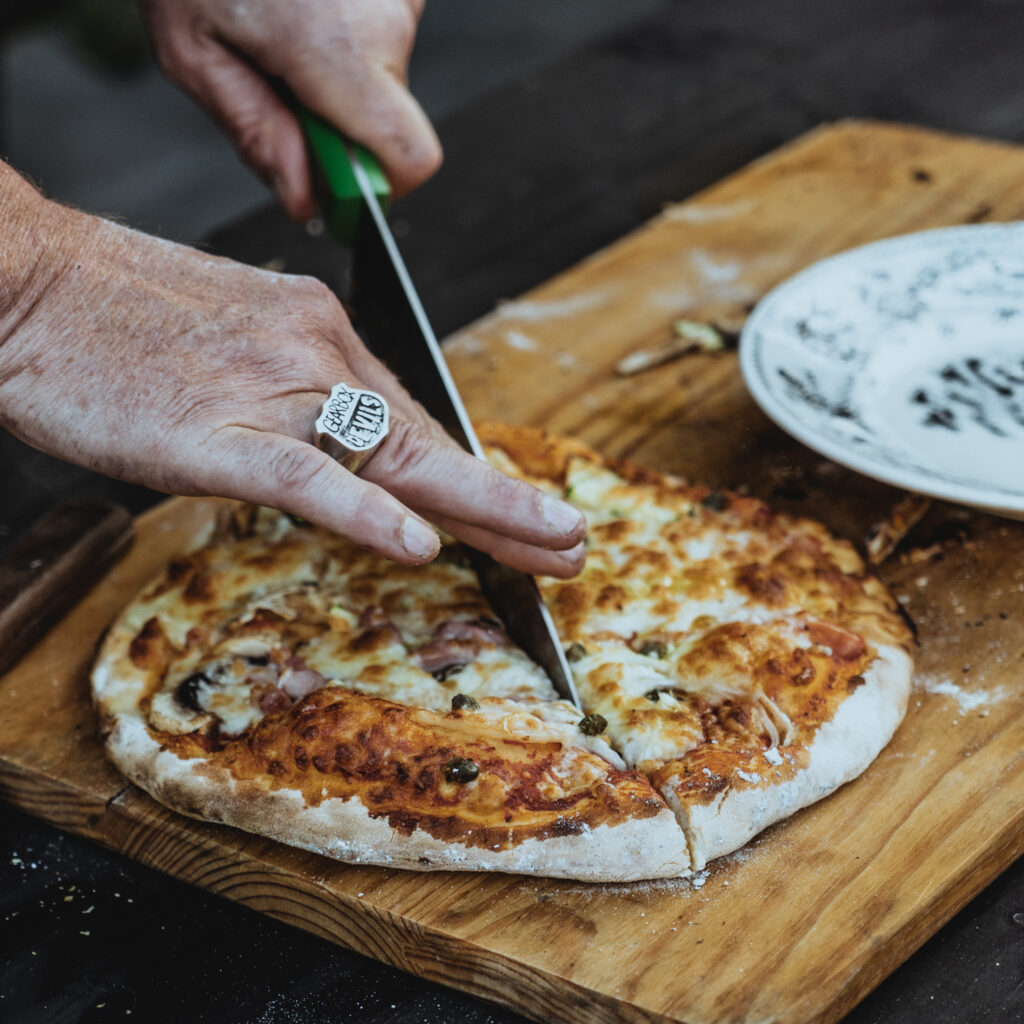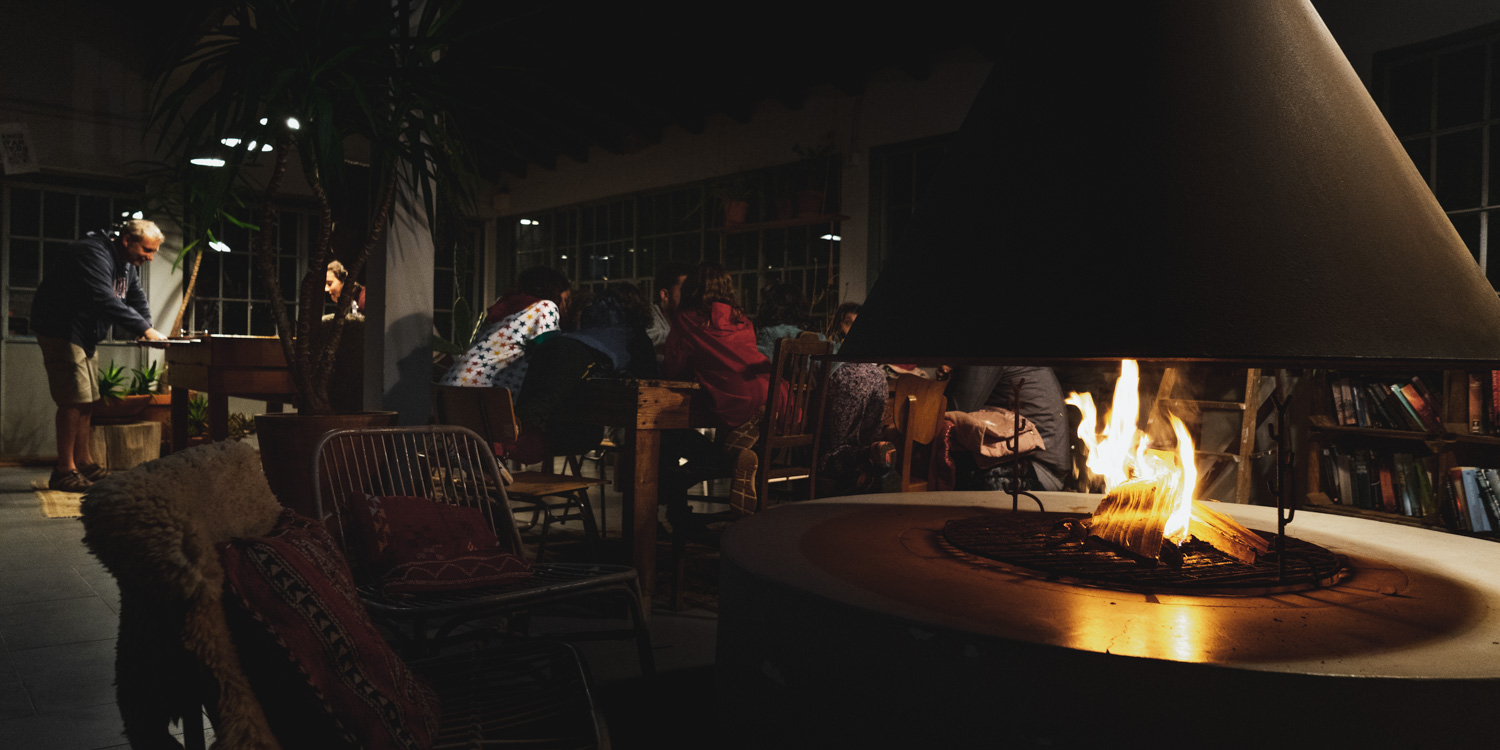 Campfire cooking
Campfire Cuisine! (July & August)
Home-made comfort food every day between 19:00 – 22:00 Prepared outside on a wood fire.
The menu ranges from classic Portuguese dishes to the more innovative dishes from the Iberean cuisine.
Handmade Wood-fired Pizza (April, May, June & September)
Choose one of the classics or make your own pizza on Saturdays between 19:00 – 21:00 We provide the ingredients & the wood fired oven, you bring the creativity.
Dine Like a Local (April, May, June & September)
Enjoy a Tábua de petiscos on Friday between 19:00 – 21:00
*Vegan and vegetarian options available