Artist Shack
Shabby Chic Artist Hideaway
If you expect a comfortable, fully equipped bungalow with this 'artist in residence' accommodation, stop reading. We love it, but it's not for everyone. However, if you like old stuff, the warmth of a wood-burning stove, and a messy, kind of primitive but stylishly decorated place, then this Artist Shack has your name written all over it. You can work here quietly, or stay a while, together with your friends or family.
The tastefully decorated ground floor serves as a living room, kitchen and workspace all-in-one. You sleep on a platform, in one of the 2 small bedrooms, which can be reached via a wooden ladder. The communal sanitary facilities are less than 100 mts away.
O Tamanco's garden tools are stored in the green containers on either side of the Shack, so occasional contact with the campsite staff doing their rounds during the day might be a nice extra.
The Shack sleeps two to six people, but given the location of the bedrooms, it is not suitable for children under 10.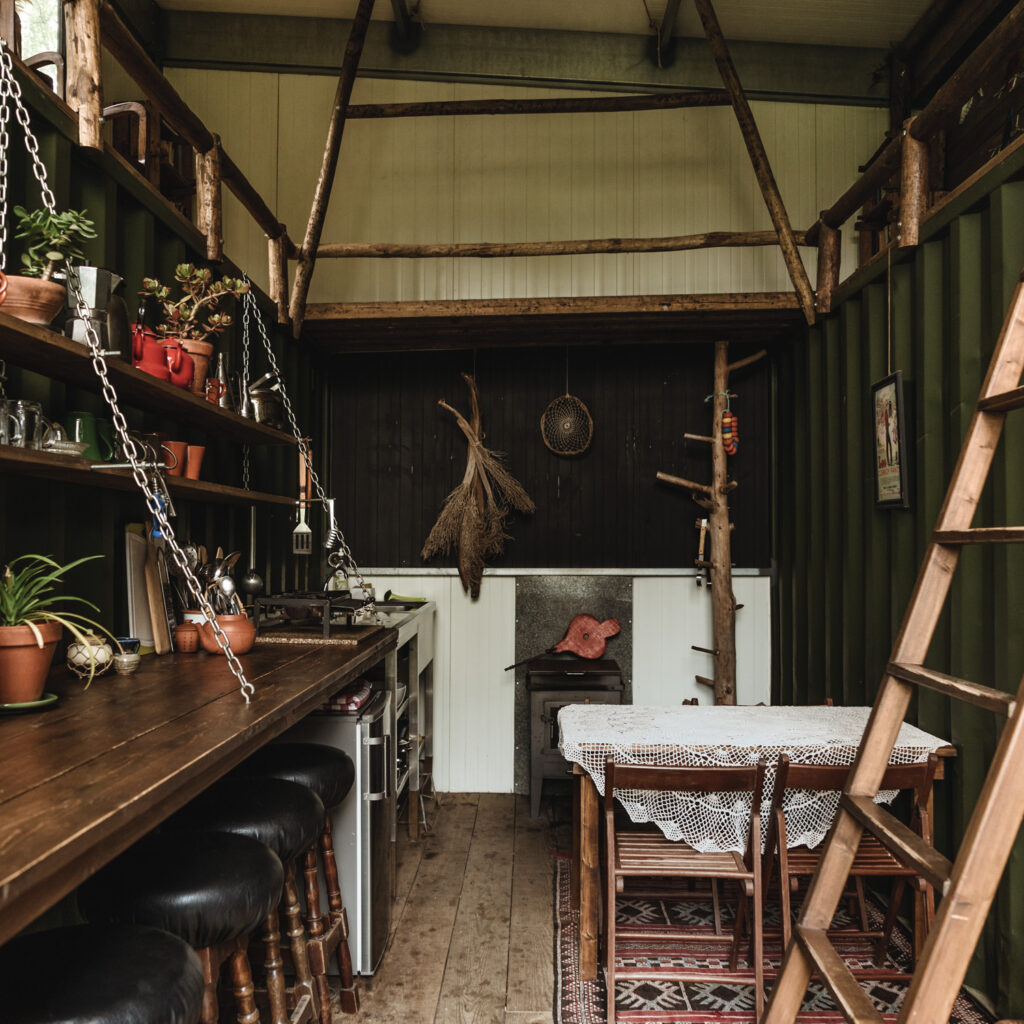 Amenities for Artist Shack
Bedding & Kitchen Linen provided
Wood-Burning Stove
Communal Bathhouse
Equipped Kitchen
Small Fridge
Pets are Allowed*
*For an additional fee.
Rates
April-June & September-October (Low & Mid Season)
Minimum stay: 3 nights
July & August (High Season)
Minimum stay: 1 week
€ 75,00 / week
€ 525,00 / week
Preferred changeover day: Saturday