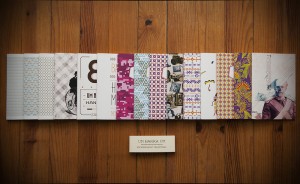 The "1/1" is a 100% portuguese project, that comes city of Coimbra
(center of Portugal) related with developing custom notepads with traditional bookbinding.
This project aims to establish a relationship between the design, conception, and traditional product.
All notebooks are limited edition.
The illustrations are based on the concept "organic" that involves respect for the material properties 
and the harmonious relationship between shape and design in accordance with the notebook.